National Geographic's 1,000 Facts About Space
This post may contain affiliate links.
Welcome to the 1,000 Facts About Space Blog Tour!
Get ready to blast off on an illuminating journey to the farthest reaches of the universe as we celebrate the release of 1,000 Facts About Space (National Geographic Kids Books, ages 8-12). This week, five blogs across the web are featuring out-of-this-world facts about mysterious black holes, daring space travel, groundbreaking missions, awe-inspiring stars, and one of the giants of the solar system – Uranus! Looking to up your galactic IQ? Read on!
8 Facts About Ground-Breaking Space Missions
The Soviet Union launched the first artificial satellite, Sputnik, into orbit on October 4, 1957. It was the size of a large beach ball. Since then, there have been scores of all sorts of different missions – read on for 8 high-flying facts about some of the coolest missions ever to launch!:
The Soviet space station Mir was launched in 1986. Russian astronauts kept it circling our planet until 2001, when it fell back to Earth. Cosmonauts lived in Mir for more than 4,500 days.
The U.S. Air Force is testing out a secret reusable space plane called the X-37B, or OTV. No one knows exactly what it is doing. Although the Air Force doesn't talk much about the OTV publicly, people in their backyards track its movement and can tell you where to look for it when it flies over your town.
The International Space Station (ISS) is the most expensive item ever built. By some estimates, it has cost more than $100 billion to build and maintain. It was built in space, piece by piece, starting in 1998.
Japan's Hayabusa mission landed on asteroid Itokawa, collected pieces from the surface, and then flew them back to Earth. They dropped them by parachute into Australia, where scientists collected them for study.
India's robotic craft Mangalyaan is orbiting Mars and studying the Martian atmosphere. It has a fun nickname: Mars Orbiter Mission, or MOM for short.
The Galileo mission orbited Jupiter from 1995 to 2003 and sent back close-up images and data. Scientists ended the mission by crashing Galileo into Jupiter to stop it from smacking into the moon Europa.
Venus Express, a robotic mission of the European Space Agency (ESA), circled Venus from 2006 to 2014. It found signs of an ancient ocean and discovered that Venus has more lightning strikes than Earth.
The Voyager 1 and Voyager 2 missions blasted off from Earth in the summer of 1977 to visit the outer solar system. They are still communicating with our planet.
If you'd like to learn 992 MORE facts about black holes, planets, astronomers, telescopes, space travel, pioneers of space travel, space weather, and so much more, check out 1,000 Facts About Space by astronomer Dean Regas.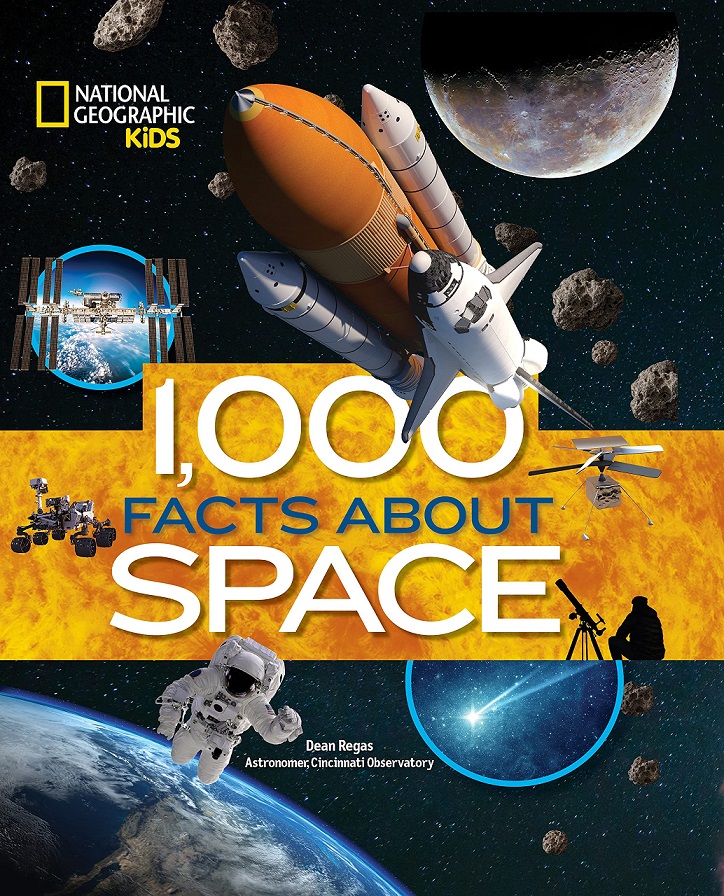 Buy on Amazon | Buy on Bookshop.org | Add to GoodReads
Did you know…that one of Saturn's moons is so hollow it would float in water? That the largest known star is 3.69 billion times bigger than our sun? Or that Jupiter likely has diamonds floating in its clouds? Explore dazzling facts about the vast expanse of space, from glowing stars billions of light-years away to supermassive exploding supernovas to rockets thundering into the unknown. This comprehensive book takes you on a mind-blowing tour of our unbelievable universe and is full of fascinating facts on topics such as space exploration, our solar system and galaxy, and beyond.
Expert astronomer Dean Regas ― former host of PBS's Star Gazers and astronomer of the Cincinnati Observatory ― takes you on an incredible tour of facts about each planet in our solar system, dwarf planets, our sun and other stars, exoplanets, comets, asteroids, galaxies, space travel, and so much more. Hundreds of stunning photographs bring the facts to life.
About the Author
DEAN REGAS has been the astronomer for the Cincinnati Observatory since 2000. He is a renowned educator, author, national popularizer of astronomy, and an expert in observational astronomy.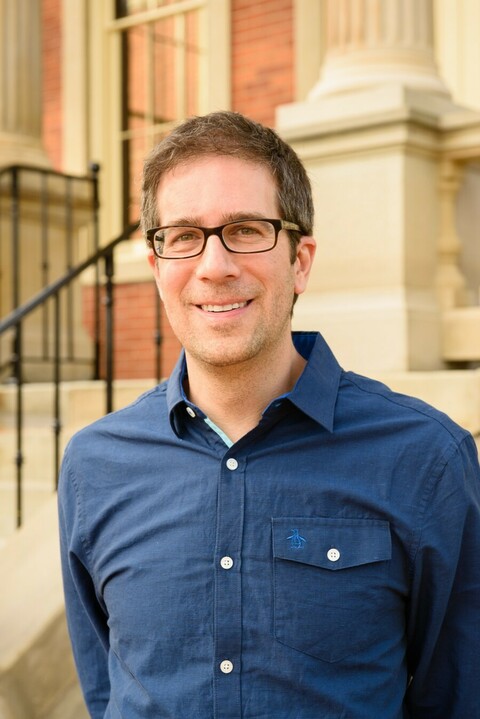 From 2010–2019, Dean was the co-host of the PBS program Star Gazers. His books include Facts From Space!, 100 Things to See in the Night Sky, and 100 Things to See in the Night Sky, Expanded Edition. Dean is a contributing editor to Sky & Telescope magazine and a contributor to Astronomy magazine, where he won the 2008 Out-of-this-World Award for astronomy education. Dean has written more than 150 astronomy articles for the Cincinnati Enquirer, blogged for the Huffington Post, and is regularly featured on television and radio. Dean is a frequent guest on National Public Radio's Science Friday and Here & Now. He also hosts an astronomy podcast with Anna Hehman called Looking Up. At the Cincinnati Observatory, Dean has developed his skills as a dynamic writer and public speaker who brings the complicated field of astronomy down to Earth for students of all ages. You can find him online at https://www.cincinnatiobservatory.org/dean-regas/about-dean.
Additional Resources
For additional info on the wonders of outer space, check out the kid-friendly games, articles and amazing images of our galaxy and beyond at National Geographic Kids' Passport to Space. Educators, tap into to a wealth of resources focused on space exploration, including informative videos, articles and Kahoots, at NG Education's Resource Library.
GIVEAWAY
· One (1) winner will receive a hardcover of 1,000 Facts About Space
· US/Can only
· Ends 2/19 at 11:59 pm ET
· Enter via the Rafflecopter below
· Visit the other stops on the tour for more chances to win!
Blog Tour Schedule:
February 6th — From the Mixed-Up Files of Middle Grade Authors
February 7th  — Imagination Soup
February 8th – Daddy Mojo
February 9th – YA Books Central
February 10th  — Always in the Middle