Reading to Your Kids Before Bed…& Dustin Brady Book Giveaway
This post may contain affiliate links.
written by Dustin Brady
Did you know that a study by the Melbourne Institute of Applied Economic and Social Research found that reading to children early in life significantly impacts their cognitive skills many years later?
Did you know that a study published in Developmental Psychology found the quantity of parent-child reading interactions predicts children's later receptive vocabulary, reading comprehension, and internal motivation to read?
Did you know that it takes way, way, WAY too long to get a 5-year-old to bed without adding one more thing to the routine?
Like you, I know that I need to read to my kids more regularly. I may not have all the citations and numbers down, but I've seen enough posters in pediatric waiting rooms to get the idea. Here's the thing: my wife and I have a 6-year-old, a 5-year-old, and a 1-year-old. And sometimes, with that crew, we don't get to all the things on the pediatric waiting room posters.
Does that make me a bad dad? I dunno. Does that make me a bad children's author? Um…maybe? But I'm just being honest. Most days, I'm so busy trying to keep my kids alive and at peace with each other that I don't have the energy to worry about their future cognitive skills.
One of the coolest things that happens to me as an author is getting notes from readers. I hear from kids who love my books even though they don't usually like to read. I hear from teachers who use my stories in their classrooms. And I hear from families who read my books before bed.
That last group might be my favorite. It's wild to think that every night, families around the world are bonding over a chapter that I wrote. I just got a note from Casey, who bought his son my Trapped in a Video Game series for Christmas and read him a chapter every night before bed. His son loves Zelda and Mario and my books. Casey thanked me for the series and said, "It's not every day that your child begs you to read."
I can't tell you how amazing that is to hear. It is an unbelievable privilege to have a small part in that experience.
After I read that note, I went around the house, pulled out overdue library books from between the cushions, and packed up my two oldest kids for a trip to the library. We had a terrific time picking out new books to read together before bed. Will it improve their cognitive skills many years down the line? Maybe. The Melbourne Institute of Applied Economic and Social Research seems to think so. I just want what Casey has.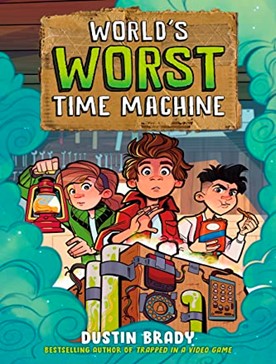 About Dustin Brady's World's Worst Time Machine Book
From best-selling author Dustin Brady comes a new illustrated novel series perfect for fans who love funny, unexpected adventures and wacky plot twists.
For kids, life can be boring, but Liam and Elsa know how to create their own fun — or so they think. After finding a $3 time machine at a garage sale, Liam uses the machine to summon Thomas Edison for help with his book report. It's not until the time machine sends a different Thomas Edison from the 1930s that chaos ensues.
World's Worst Time Machine is the newest series from best-selling children's book author of the Trapped in a Video Game series, Dustin Brady. Using his signature style, Brady's laugh-out-loud sense of humor and daring adventure will keep even the most reluctant reader wanting to turn the page.
Join Dustin's "Insider Club" for a first look at new releases and free goodies throughout the year!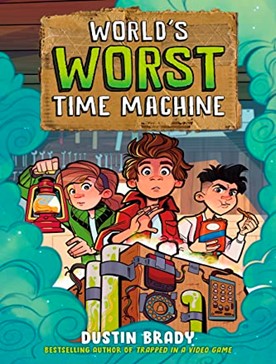 Buy on Simon and Schuster | Buy on Amazon | Add to GoodReads
About the Author:
Dustin Brady writes funny, action-packed books for kids. Although he regularly gets locked out of his own accounts for forgetting passwords, Dustin still remembers the Super Mario Bros. 3 Game Genie code for infinite lives. It's SLXPLOVS. Dustin lives in Cleveland, Ohio, with his wife, kids, and a small dog named Nugget.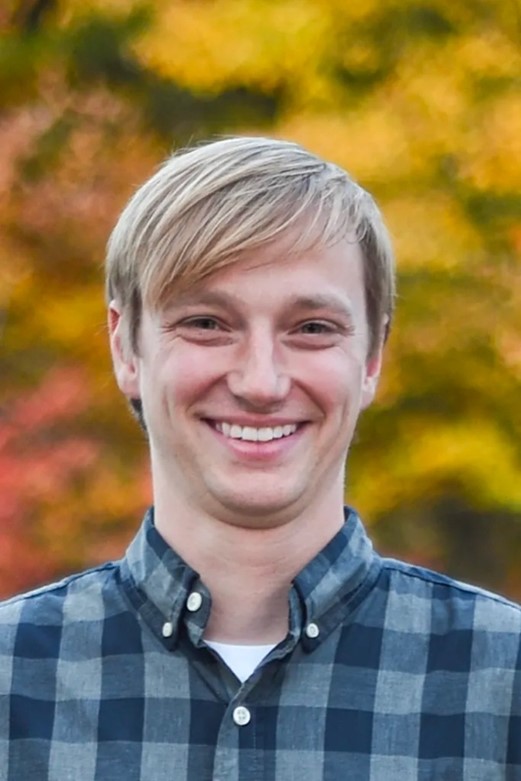 GIVEAWAY
One (1) winner will receive a copy of World's Worst Time Machine
US/Can only
Ends 5/14 at 11:59 pm ET
Enter via the Rafflecopter below
Visit the other stops on the tour for more chances to win!
World's Worst Time Machine Blog Tour & Giveaway Schedule:
May 1st — Imagination Soup
May 2nd — Mrs. Book Dragon
May 3rd – Geo Librarian
April 27th — Icefairy's Treasure Chest
April 28th — Pragmatic Mom
KEEP READING